Pastime has organised a number of very successful summer schools.
This page shows us at Balleyssagues, near Duras in the Dordorgne, France.
We chose to study and revise our 15th century dance technique with Lieven Baert.
Lieven is a leading dance teacher and researcher, based in Belgium where he is director of the Institute for Historical Dance Practice. We were also fortunate to have a resident musician.
Our summer schools are run for the group and are generally not open to the public.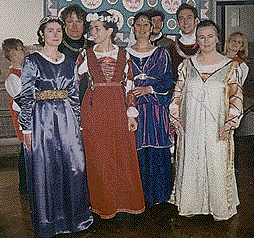 >
Performances and costume

>
Homepage
Diary >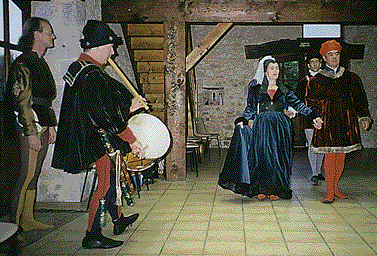 Last night of the summer school, performance 15thcentury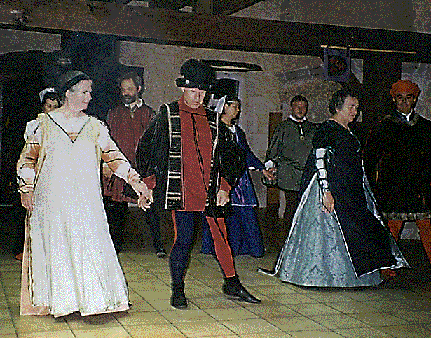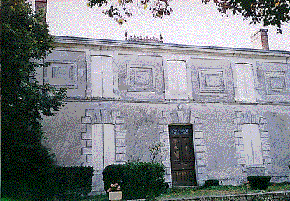 The farmhouse with swimming pool 
Pastime's summer schools vary in length and are never less than 7 days of tuition with a performance in costume at the end of the course. To allow for travel and some sightseeing, the whole summer school is sometimes 2 weeks long.