Pastime has performed in many venues and over a number of years.
This page shows us at the Early Dance Festival, Cambridge, dancing 15th century, posed shots of us in 16th century costume at St George's Feast and in Penne d'Angenais.
We also have a programme of branles which we have performed for Chelsfield Village Fete and other outdoor venues.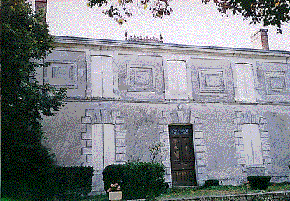 Summer school in Duras, France


Homepage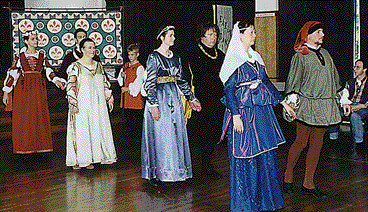 Early Dance Festival, Cambridge 15th century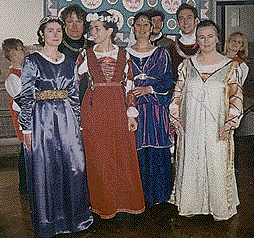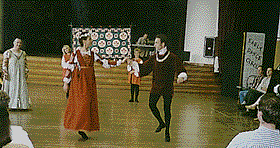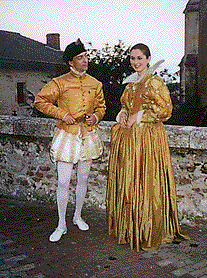 Stephen and Barbara in Penne d'Agenais 16th century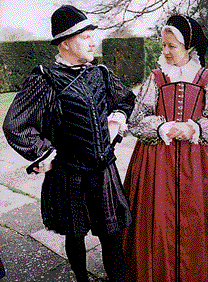 Colin and Kate
at St. George's Feast, Hengrave
16th century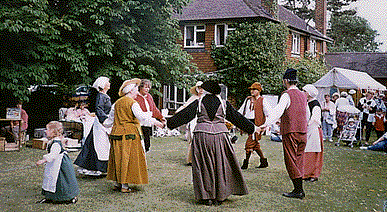 Above and below: Chelsfield Village Fete
Breughel peasants